Redy's Summer Season Happenings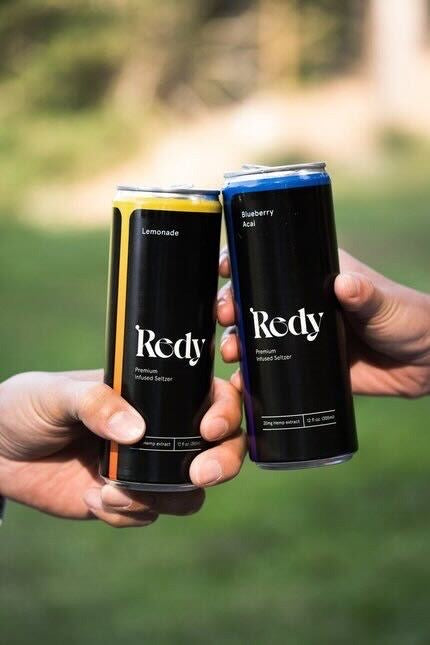 We've been serving up Redy and relaxation non-stop this season with exciting features, collaborations, & more! From wellness events to golf tournaments and magazine features to podcast features, we're keeping busy as we finish up the last few days of summer. In case you missed it, here's a recap of our latest happenings.
.
Find Us At Dead Eye Coffee Bar
You can now find Redy at Dead Eye Coffee Bar in South San Francisco!
Dead Eye Coffee Bar
 believes that the
 true enjoyment of coffee is the experience each cup brings. The aroma of each inhale, the layers in each sip, and the conversation induced by the complex flavors. This is the environment they strive to create every day and they are dedicated to bringing this coffee experience to the community. Stop by Dead Eye Coffee bar for a cold brew and leave with a Redy for the perfect combo for a relaxed day. Located at: 415 Grand Ave., #100, South San Francisco, CA 94080
.
Rebuild Maui Charity Golf Event
Fairway Fox
 exists to provide a space for golf enthusiasts 
to get better at their game and have fun doing it. If you enjoy playing and meeting new people on the greens, Fairway Fox is the community to be in. 
On 9/17/23 Redy sponsored a hole at Fairway Fox's Charity golf event to keep players hydrated and on top of their game. Proceeds from the event were donated toward disaster relief in coordination with Maui Food Bank.
Self-Care Sunday Event
Redy was serving up wellness and relaxation at the Self Care Sunday event in Los Angeles, hosted by Honey Belle and Fynne Wellspace. Honey Belle is a brand with a mission to help you embrace your sweet existence on earth through conscious skincare and wellness products. Fynne Wellspace is a company dedicated to bringing you work-life balance through science-backed techniques, interactive workshops, and thoughtful products. The event took place on 08/20/23 and featured sound therapy, a gua sha workshop, a traditional Japanese tea ceremony, a resiliency workshop, and a productivity workshop. 
VoyageLA Magazine
We were excited to be featured in VoyageLA Magazine last month! VoyageLA Magazine's mission is to build a platform that fosters collaboration and support for small businesses, independent artists, entrepreneurs, local institutions, and those that make LA interesting. They want the stories they share to help give LA a little bit of that small town community charm, where people know each other and their stories at a deeper, more personal level. Two of our founders are originally from Southern California, so it was a perfect fit when VoyageLA Magazine reached out to one of our founders for an interview! You can read more here.
.
Binge-Watchers Podcast
Redy was recently highlighted in Binge-Watchers Podcast! You can find us mentioned on last weeks episode - Exploring Absurdism in Film: The Eccentricities of Peter Jackson and Beyond.
Binge-Watchers Podcast
covers horror movies, movie news, movie stories, and more. They are a late night comedy and movie podcast that highlights the adventures in binge-watching from the professional binge-watchers since 2013. Tune in to listen to movie reviews and a Redy shoutout!
.
That wraps up our happenings highlights for the Summer season. Not ready to be done with Summer? Bring it back with a refreshing
Redy Summer Mocktail
 to wrap up the last official day of the season. Don't worry, we have new irresistible mocktail recipes lined up for the Fall season too!